One of the things I always find myself telling anyone wanting to build out a home lab, is that it does not have to be expensive. The Dell PowerEdge R610 is a prime example of this and in this case I was able to pick up a matching pair of decently spec'd R610s that are feature packed and perfect for virtualization for around $500 US for the pair. With each server having 12 physical cores and 48Gb RAM, these servers should have no problem running a quite a few VMs.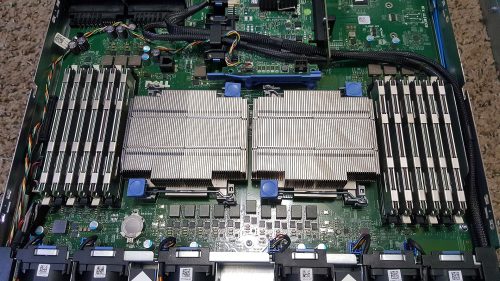 Specs:
Dell PowerEdge R610
CPU: 2x Xeon X5650 (12 Cores)
RAM: 48GB
NICs: 4x 1Gb
RAID: PERC 6/i
Bays: 6x 2.5″
PSU: 2x 717w
Management: iDrac6 Enterprise
Of course these chassis's are a few years old, but the PowerEdge servers tend to be extremely well built and made with high quality parts that will last for years to come. I also really like the Dell Cloud or C series, which skimp on some of the bells and whistles but offer a lot of CPU, RAM and storage at rock bottom price.