Running your own Minecraft server is a great way to share your games and connect with friends. In this video I cover some of the basics how to configure and get a Minecraft server up in no time. The server itself is small java applet that can run on Windows, Linux and Mac. Since the server is so lightweight it can run side by side on the same machine you game on, provided you have decent hardware. However if you run the server on its own dedicated machine you can get decent performance on minimal hardware, like a single core cpu and 2 Gb of RAM or that old Pentium 4 in your closet.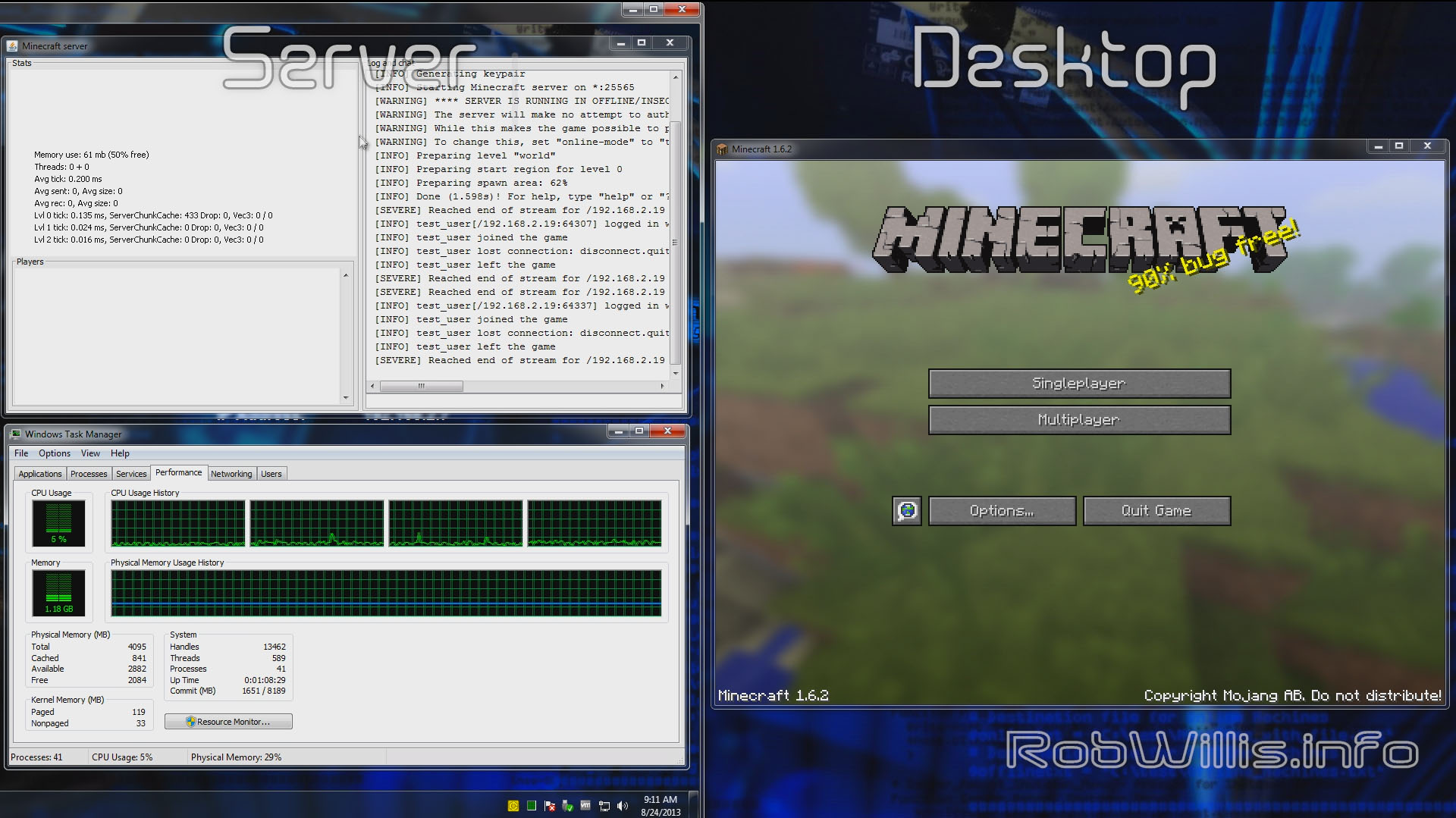 My demo machine for this video is a ESXi 5 VM runnning Windows 7 Ult x64 with 4 cores and 4 Gb of RAM. This server should host quite a few users with no issues, but keep in mind a single game can host up to 150 users and more users need more resources. Should you run into connectivity issues be sure to double check the firewall rules.
Basic Minecraft server layout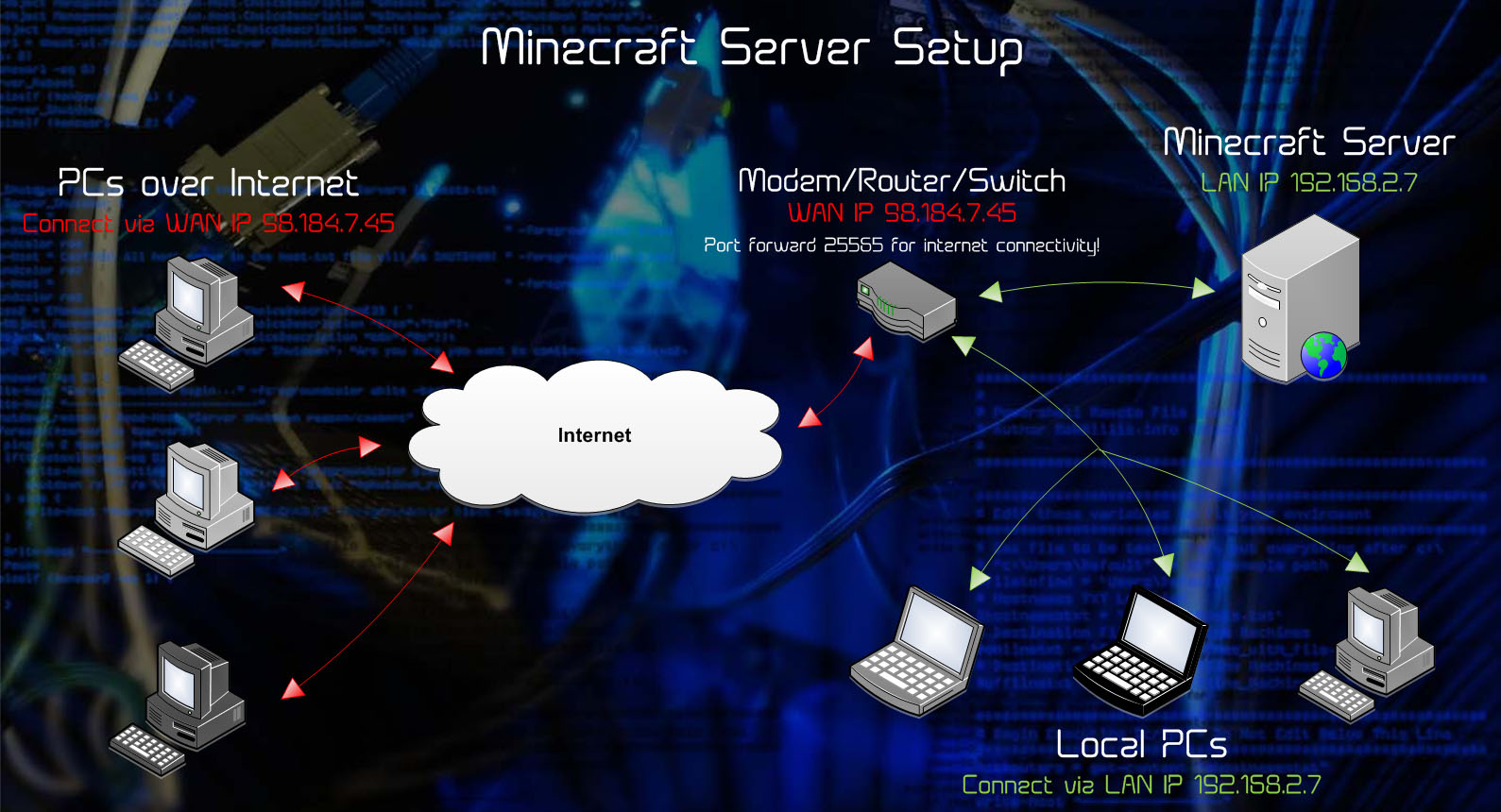 Server.Properties Configuration
My settings:
Change online-mode=true to false to fix bad login errors
Change pvp=true to false to prevent player vs player damage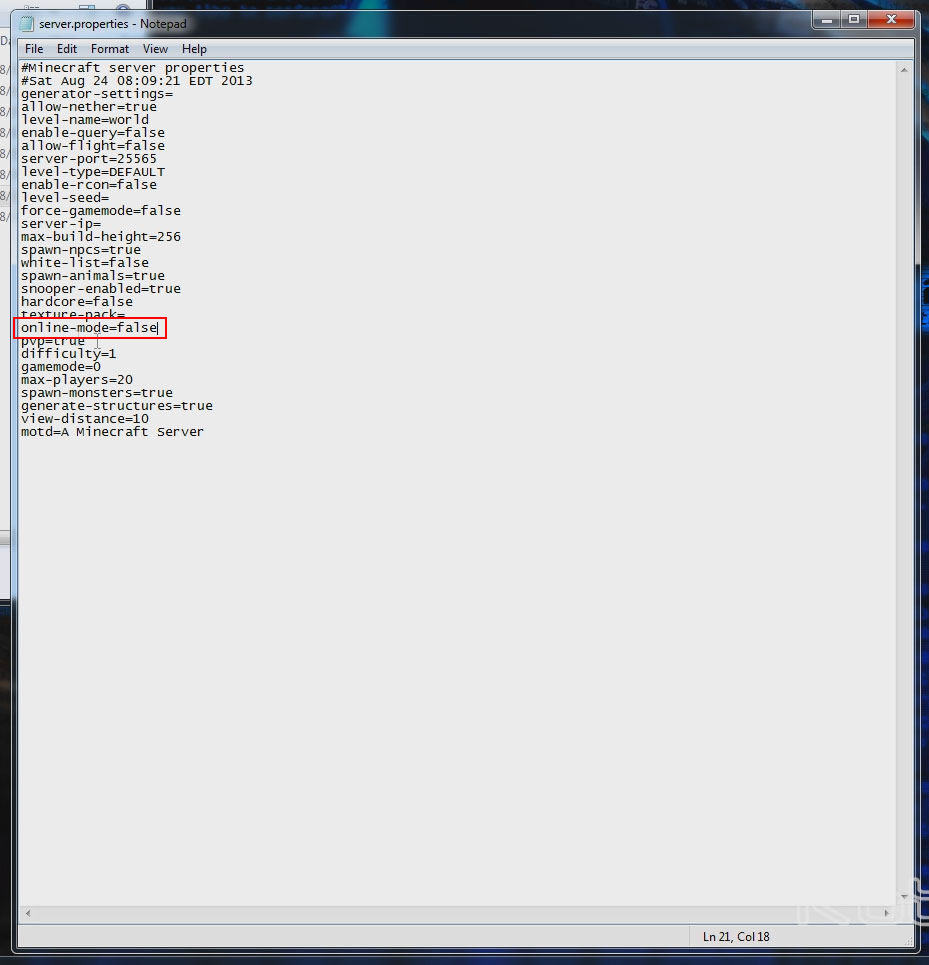 Windows Firewall Rules
Allow Minecraft.exe and Java inbound!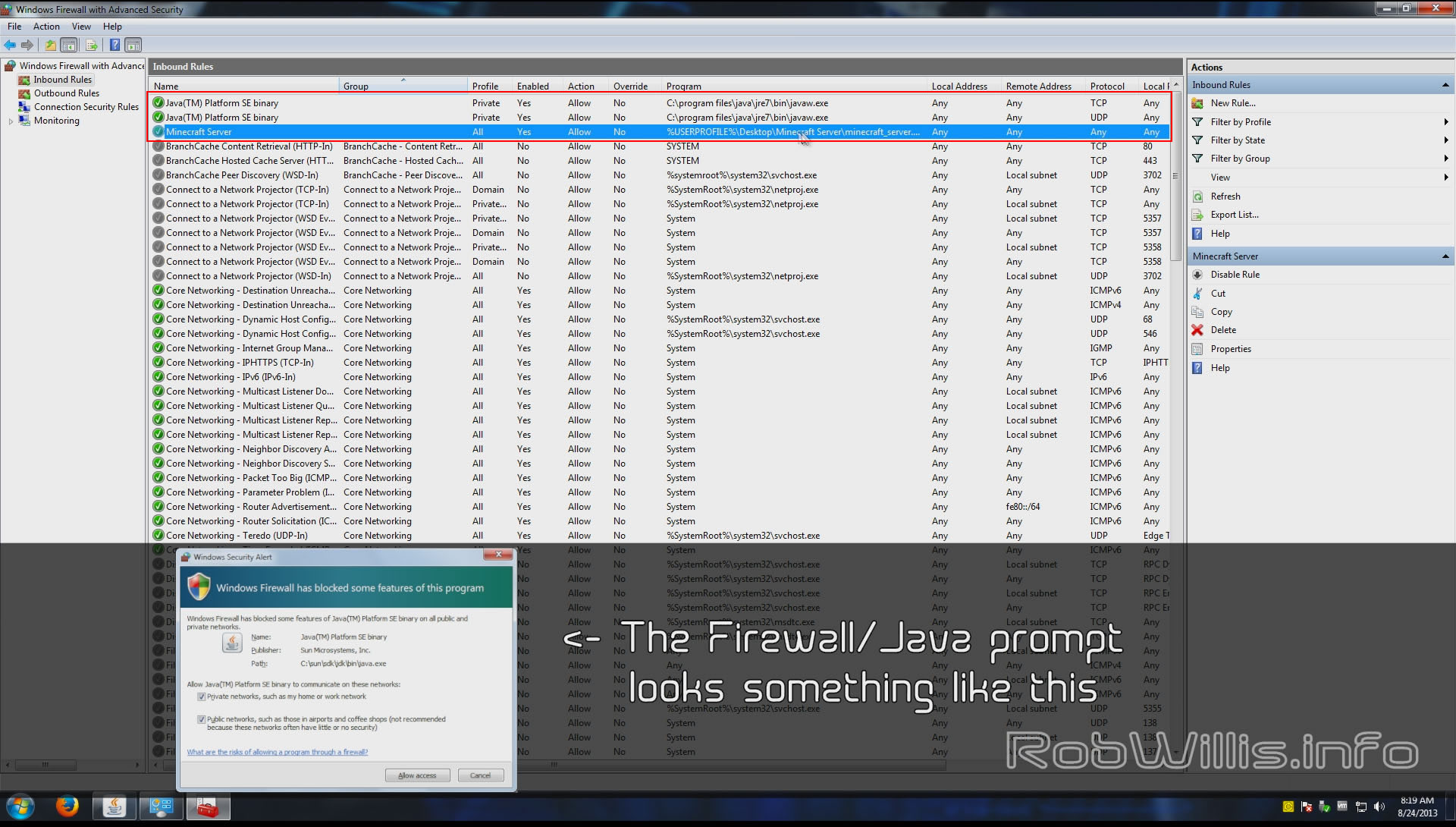 Links:
Minecraft Server Download